LATEST ANNOUNCEMENTS


NEXT PRODUCTION
BOOK TICKETS ONLINE
from February 18th
For information tel: 01935 813342
email: tickets@aps-sherborne.co.uk


NODA NOMINATIONS

Our production of A Midsummer Night's Dream has been nominated for two NODA South West awards -- The Councillor's Cup and The Peter Wheeldon Memorial Trophy (For Company Crafted Production).


ROSEBOWL AWARDS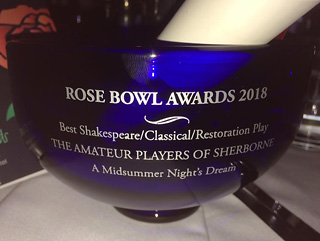 At the 2018 Rosebowl awards held at the Mercure Bristol Grand Hotel on October 21st John Crabtree's production of A Midsummer Night's Dream won the award for Best Shakespeare Play. Adrian Harding also won the award for Best Supporting Actor for his performance as Bottom. Many congratulations to both John and Adrian.


FOR SALE
Two stage speakers, cables and stands.
For details click here
In June 2018 as the inaugural production at the Sherborne Studio Theatre we presented William Shakespeare's A Midsummer Night's Dream over five nights. Tickets were sold out and production received the 2018 Rosebowl Award for Best Shakespeare Play.
Since the foundation of The Players in 1934, we have presented over 160 shows, including full length and one-act plays, revues and music halls. APS even kept going during WWII, presenting entertainment in local village halls.
You are very welcome to join us, whether you want to act, work back stage or just enjoy our company. If you would like to become involved in staging a play or just enjoy an entertaining night out, we will be delighted to hear from you.
WHERE TO FIND US...
Sherborne Studio Theatre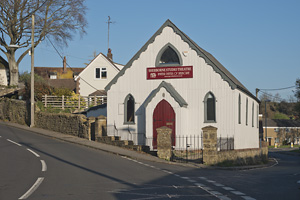 Parking near the Sherborne Studio Theatre is very limited, so out of courtesy to our neighbours we would ask you to park further away if at all possible. There is a large public car park in Acreman Street, DT9 3NZ, which is free after 6.00pm. This car park is indicated by the P marker on the map above and is approximately 5 minutes' walk from the theatre.