LATEST ANNOUNCEMENTS


SUMMER PROJECT
In June/July Martin Williams and John Crabtree are hoping to present The Complete Works of William Shakespeare (Abridged). There will be a Interest Meeting at Sherborne Studio Theatre on Monday 25th March, 7.30 pm. Please come if you are at all interested in being involved. New members will be very welcome.
Click here for more information
NODA AWARD

At the Noda South West Awards, held in Plymouth on March 16th, APS were awarded the Councillor's Cup for A Midsummer Night's Dream. This cup is awarded to the production that, in the Councillor's opinion, was the most outstanding South West production of 2018, taking into account the acting, set, costumes, music, lighting, props, mood, tone, and interpretation, irrespective of size, budget, category or location.
Noda Report


FOR SALE

Prices reduced
Two stage speakers (£75), cables (£25) and stands(£30). 3 Maxon 49-SX hands-free communicators (£15).
For details click here
In March 2019 at the Sherborne Studio Theatre we presented Harold Pinter's The Birthday Party over six nights. This powerfully intense, thought-provoking play proved to be extremely popular and the last four nights were sold out.
You are very welcome to join us, whether you want to act, work back stage or just enjoy our company. If you would like to become involved in staging a play or just enjoy an entertaining night out, we will be delighted to hear from you.
WHERE TO FIND US...
Sherborne Studio Theatre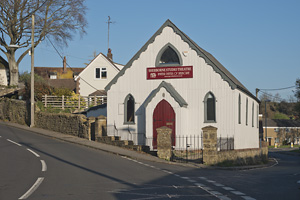 Parking near the Sherborne Studio Theatre is very limited, so out of courtesy to our neighbours we would ask you to park further away if at all possible. There is a large public car park in Acreman Street, DT9 3NZ, which is free after 6.00pm. This car park is indicated by the P marker on the map above and is approximately 5 minutes' walk from the theatre.