SHERBORNE STUDIO THEATRE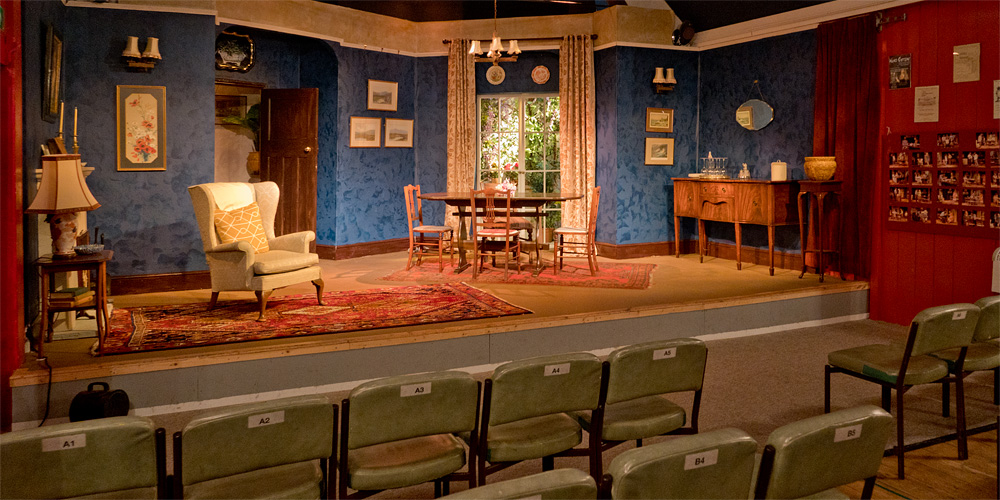 Sherborne Studio Theatre began life as Coombe Church, a Baptist church built early in the 1880s on land given by the Digby Estate in order to provide a place of worship for the families of workers in the local stone quarries. The chapel was built using corrugated iron, and has consequently often been known as the 'Tin Tabernacle'. Such corrugated iron buildings could be bought, delivered and erected for a few hundred pounds and it is likely that the Coombe Church would have been bought from the catalogue of William Cooper, in London and transported by train to Sherborne.
In 1928 a new brick Baptist church was built further down Coombe. The 'Tin Tabernacle' was then sold to Messrs Easons, (undertakers at Newell close by) and used for the manufacture of coffins. The deeds state that the building should never again be used for that trade, but the sturdy workbench they left behind is still in use as a reception desk and bar in the theatre.
After World War II the chapel was bought by Dodge and Son for furniture restoration and then, in the 1980's, by Piers Pisani who used it as a furniture workshop and sold it again in 2011. At that time Amateur Players of Sherborne were having to vacate both our rehearsal room at Sherborne House, and the store-room used for props and costumes at the Castle Stables. For the first time since our beginning in 1934 we had nowhere to go and Malcolm Cockburn, a long standing member of APS, very kindly decided to buy the chapel and lease it to APS. At that time the interior was unsuitable for theatre productions. However, the chapel did provide us with a comfortable club room, and could contain most of our costumes, flats, props and lighting equipment.
Refurbishment was required, contractors were called in and members of the Players set to with sandpaper and pots of paint. When the exterior paint was stripped to bare metal, it revealed corrugated sheets entirely free from rust, and that was after over 120 years. In 2016 it was decided to convert the interior into a small theatre. The main body of the chapel was cleared of the walls and floors inserted in the twentieth century and returned to the original space plus a mezzanine area above the auditorium that now provides storage for costumes and equipment and a gallery for our lighting and sound technicians. A stage has been built, and a green room and toilets are now located in the original vestry. Recently, the seating in the back rows has been tiered and we now have an attractive, cosy studio theatre that can accommodate an audience of up to 52 people.