JOIN US...
Membership
APS Membership is open to any person over the age of 15, performing or otherwise. The annual subscription fee is £15 (students £5), which falls due in September.
GDPR Compliance
Our Privacy Policy complies with the General Data Protection Regulations (GDPR). When you join Amateur Players of Sherborne (the Society), you consent to the processing by the officers and managers of the Society of any personal data relating to you as may be necessary for the administration of the Society. The terms "personal data" and "processing" have the meanings set out in GDPR Article 4. Please read our Privacy Policy for more details.

Why join?
Why not? We have a great deal of fun and APS members often forge lifetime friendships. For an actor there is nothing like the 'buzz' of performing in front of an audience, and for those working off stage there is the satisfaction of being part of a successful team. And in addition to rehearsals there are APS social evenings to enjoy -- play readings, auditions, quizzes, talks and parties. There is always something to do.
New members are always welcome. But you don't have to be a brilliant actor to join APS. In fact you don't have to have ever acted before. You will be helped to learn the techniques and skills that an actor needs, which is in itself an enjoyable and rewarding experience. If you really don't want to act, there are many other ways in which you can take part. Actors depend on technicians, set builders, stage management, wardrobe, make-up, publicity and front-of-house. So whether you would like to become involved in staging a play or just enjoy an entertaining night out in good company, we will be delighted to hear from you.
If you are just thinking about joining and would like to meet some of us before doing so, you are welcome to come along to one of our social evenings at the Sherborne Studio Theatre (see the location map below). There's no charge and you'll be warmly received. Just check out our News and Events page. Remember, you don't need any experience to join. You don't even have to live in Sherborne; our members come from a wide area.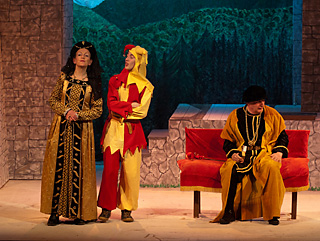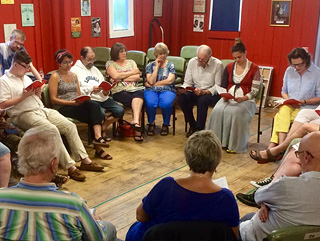 WHERE TO FIND US...
Sherborne Studio Theatre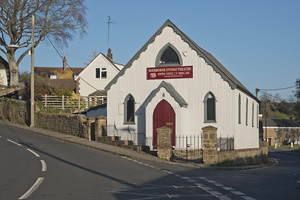 Parking near the Sherborne Studio Theatre is very limited, so out of courtesy to our neighbours we would ask you to park further away if at all possible. There is a large public car park in Acreman Street, DT9 3NZ, which is free after 6.00pm. This car park is indicated by the P marker on the map above and is approximately 5 minutes' walk from the theatre.